We are happy to anounce that starting from 01.10.2017 all functions MD (Mechanical Drives) department of Siemens company will be given to subsidiary company Flender GmbH.
That`s the reason why our company F&F GmbH starting from 01.12.2017 was officially given a status of general partner FLENDER GmbH in Russian Federation, Belarus republic and Kazakhstan republic.
We will be glad to have mutually beneficial cooperation!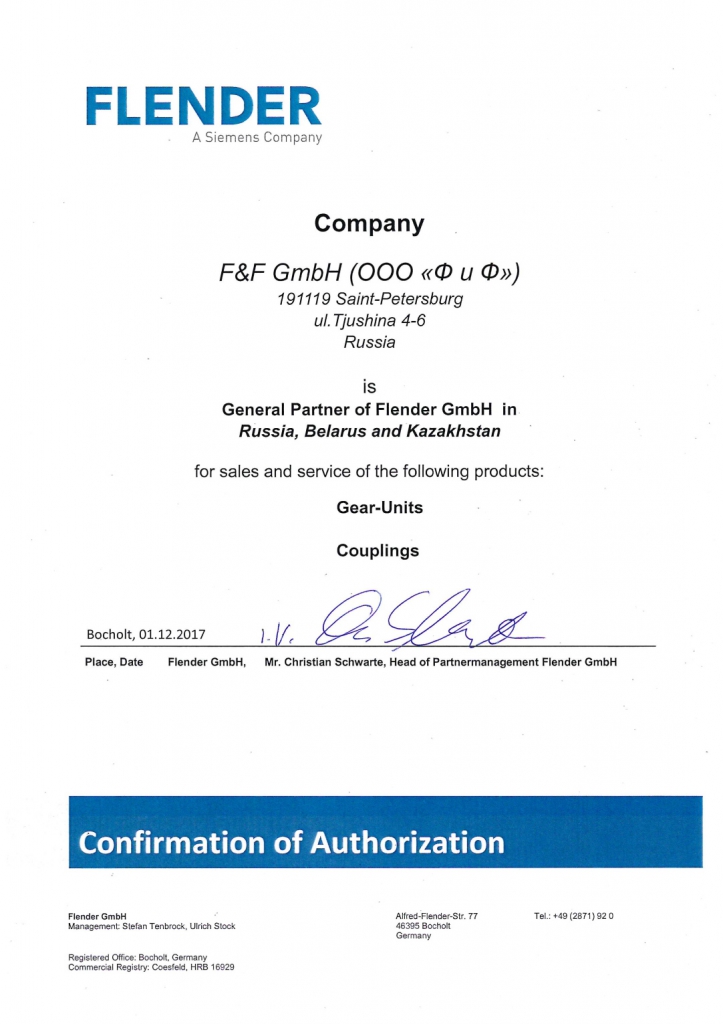 Another news
29.11.2017
Metal expo 2017 exhibition
The exhibition gave as an opportunity to find out about innovations in this market and also expand the contact geography of our company.
06.10.2017
23d international industrial exhibition Metall-Expo
We are glad to inform that F&F GmbH will take part in exhibition dedicated for metallurgical branch in Russia.
All of the topic connected with metallurgy will be touched during this exhibition. This year, over 550 companies from 32 countries will take part.
Return to the list of news 2017 year